Tel: +86-10-89207378
Fax: +86-10-89207378
Mobile: WeChat:StillLeo
E-mail: info@dtec-ndt.com
Skype: stillsuccess1



Product : Digital Vickers Hardness Tester

Model : DHV-50D

Country of Origin : CHINA

Brand : DTEC

Quality Certified : GB/T4340.1,GB/T4340.2,JJG335

Delivery Time : 7 working days

Packing Weight : 60KG

Dimension : 58x37x88cm(LxWxH)

Package Type : Maker's Standard Export Wooden Case

Courier : DHL/TNT/FedEx/UPS/EMS/Shipping Agent

Payment Term : TT100%/Private Bank Account/Credit Card/Paypal/Western Union
Product Intro
Feature
Specification
Packing List
DHV-50D Digital Vickers Hardness Tester equips with large LCD displaying screen, it is a new and high-tech product combining optical, mechanical and electronic techniques. With novel appearance, good reliability, operational functions and direct viewing, it is a new type Vickers and Knoop hardness measuring equipment, which adopts precise mechanical, optical and electronic techniques.

Additionally, he equipment is adopted technology of computer making programs with software, high amplification optical measuring system and photoelectric sensor. Through handing menu keys, the equipment perform complete functions such as selecting Vickers or knoop hardness testing mode, adjusting the intensity of black light, displaying on LCD digital screen the dwell time, numbers of measurement, and setting YTD(year to date).

The instrument is suitable for testing Vickers hardness value of thin pieces, the parts after surface treating with permeating and coating, and it is also fit for measuring Knoop hardness value for crisp and hard material such as glass, ceramics, agate, man-made precious stone;therefore, it is an ideal hardness measuring Equipment for the scientific research institutes, industrial enterprises and the metrological institutes using for studying and measuring.

Using scope:
Heat treated layer, carbonized layer, hardened hard layers, superficial coating, steels, non-ferrous metal, thin shaped components.

►Equip with double eyepieces, which basically overcomes the measuring problem caused by indentation limitation;
►Large LCD digital displaying screen, menu-driven operation structure, easy setting and operation with more reliability and accuracy;
►Equip with inside printer; connect to PC for further data processing with RS-232 interface;
►Selectable for scales HV,HK, testing force, and dwell time;
►Automatically calculate and display testing hardness value, exchangeable among different hardness values;
►Modify hardness value error by software input, make it more accuracy for requirement;
►Automatically save testing result, and then deal with and print it out.

| | |
| --- | --- |
| | |
| Min.Testing Unit | |
| Testing Force | 1.0Kgf(9.8N)、5.0Kgf(49.0N)、10Kgf(98.0N)、20Kgf(196N)、30Kgf(294N)、50Kgf(490N) |
| Testing Range | |
| Force Control Mode | Automatically Loading & Unloading |
| Magnification of Microscope | 100X、200X(both support digital testing) |
| Dwell Time | 0~60s(1S/unit, enter with any key) |
| Data Output | Large LCD Digital Display,Inside Printer & RS-232 Port |
| Specimens Max.Height | |
| Specimens Max.Depth | |
| Power Supply | AC220V+5%,50-60Hz |
| | |
| Packing Weight | |
Standard Packing Accessories:
| | | | |
| --- | --- | --- | --- |
| | | | |
| | | | |
| | | | |
| | | | |
| | | Quality Certificate,Printer Roller Paper | |
| | | Machine Manual Book,Printer Manual Book | |
Optional Accessories:

►
Knoop Indentor
:Used to test material with high hardness.
►
Jig and Planisher
.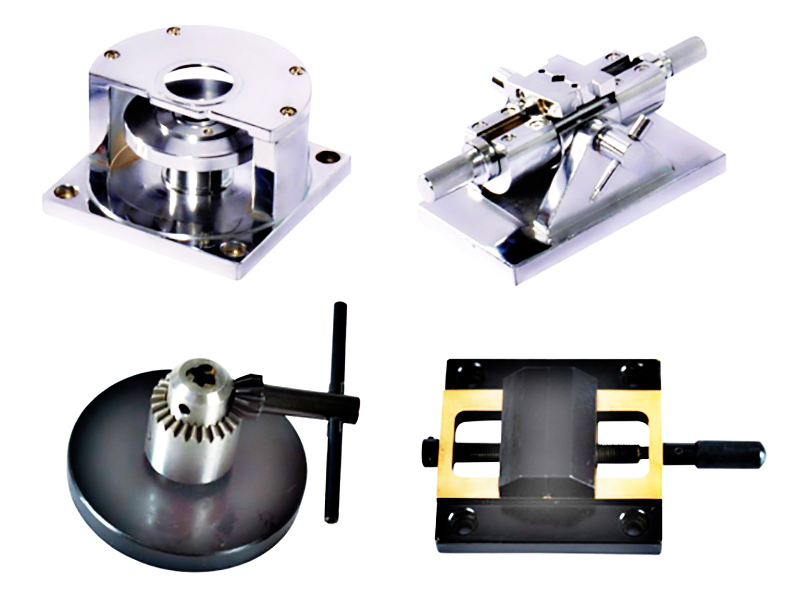 ►
15X Testing Eyepice.

►Digital X-Y platform:digital accuracy for location X,Y:1um.

►
Various Vickers Block(with authority certificate).
►
Vickers Hardness Indentation Displaying Device
: A kind of screen which can display on it the vickers,micro vicker,or brinell hardness indentation so as to make sure its distribution, insteading of eyepiece abservaton.
►
Vicker hardness testing software
:processing software which clearly show the indentation on PC,and then measuring automatically or manually.
►
Consumable Items for preparing specimens.