Tel: +86-10-89207378
Fax: +86-10-89207378
Mobile: WeChat:StillLeo
E-mail: [email protected]
Skype: stillsuccess1



Product : High Precision Ultrasonic Thickness Gauge

Model : DT500

Country of Origin : CHINA

Brand : DTEC

Quality Certified : ISO,CE

Delivery Time : 3 days

Packing Weight : 2.5KG

Dimension : 36x25x14CM(LxWxH)

Package Type : Maker's Standard Export Carton Box

Courier : DHL/TNT/FedEx/UPS/EMS,Shipping Agent

Payment Term : TT100%/Private Bank Account/L/C/Paypal/Western Union
Product Intro
Feature
Specification
Packing List
DT500 High Precision Ultrasonic Thickness Gauge is a state-of-the–art model of higher class thickness measuring gauge which is capable of measuring the thickness of various material with accuracy as high as 0.001mm or 0.0001 inch, meeting the user's higher precision requirement on a large variety of plate and processing parts.
It is suitable for a large variety of metallic such as steel, cast iron, aluminum, copper, and non-metallic materials such as plastic, ceramics, glass, etc., which is widely used in the fields of metallurgy, railway, shipping, aviation, oil etc.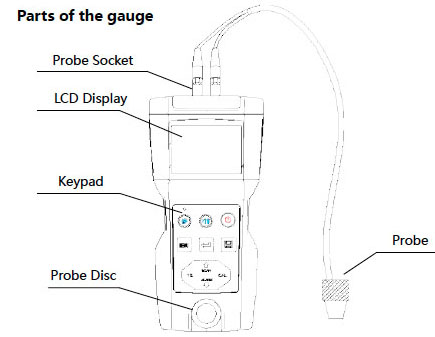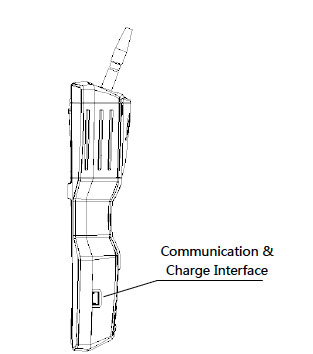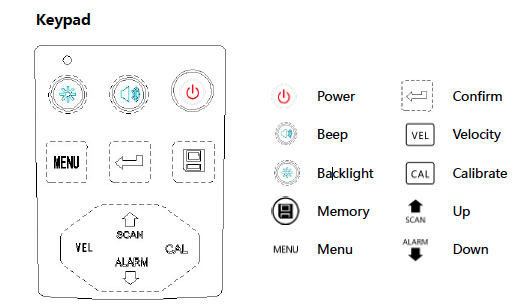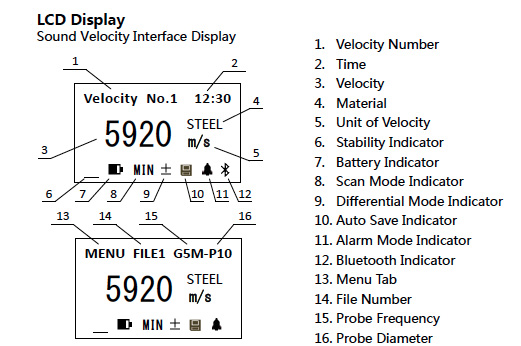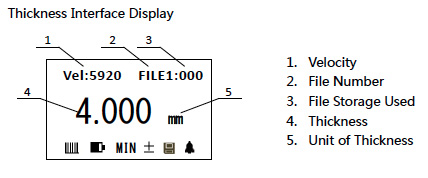 ►Higher precision timing chip and V-Path calibration mode to guarantee a precision measurement of 0.001mm/0.0001imch;

►Suitable for various materials not only metallic steel, cast iron,alumnum,copper, but also non-metallic, plastic ceramic,glass,glass fiber and so on;

►Five types of selectable probes with 3 adjustable gain levels to meet different measuring conditions;

►Equip with built-in blue tooth module and come with bluetooth & mini-USB interface,can communication with PC and smartphone with or without cable;

►Standard host software is upgradable, supporting online measurement;

►Two Calibration modes-Zero Calibration and Two-Point Calibration can be used to automatically correct system error;

►Support many measurement modes, such as single point mode, scanning mode, differrential mode and alarm mode;

►Sound velocity can be measured by a known thickness sample workpiece;

►1000 groups of storage capacity, enable to completely store the thickness data and sound velocity information;

►Stability indicator for measuring status monitoring;

►Battery indicator for battery quantity monitoring.










Model

DT500 (G5M-P10)

Probe Type

G5M-P10

G5M-P08

G2M-P12

G7M-P06

H3M-P12

Testing Range (in Steel)

0.8-300mm

0.8-300mm

2.0-400mm

0.75-40mm

3.0-100mm

Probe Diameter

10mm

8mm

12mm

6mm

12mm

Frequency

5MHz

5MHz

2MHz

7.5MHz

3MHz

Contact Temperature

-10-60℃

-10-60℃

-10-60℃

-10-60℃

-10-310℃

Min. Testing Diameter

Φ25x3 mm

Φ20x1.2 mm

Φ30x4 mm

Φ15x1.2mm

Φ25x3 mm

Accuracy

Thickness<10mm: ±0.03mm

Thickness≥10mm: ±(0.3%*H) mm

Testing Alternation

4 times/sec

Resolution

0.001mm/0.0001inch

Sound Velocity Range

1-9999 m/s

Sound Velocity Measuring

Of known thickness can be measured Sound Velocity

Gain Adjustable

3 Level Gain Adjustable

Calibration Mode

Zero-point, Two-point

Displaying Mode

MENU Operate, English FSTN LCD Display with Backlight

Measuring Mode

One-point mode, Scan mode, Settable over-limit Alarm

Displaying Content

Thickness/Sound Velocity/Coupling/Time/Battery/Alarming indicator/Differential indicator/scanning indicator/Storage/Bluetooth indicator, etc.

Storage

1000 Groups, including thickness value, sound velocity, etc.

Communication

Blue Tooth & Mini-USB interface, virtual serial port protocol

PC Software

Standard upgradable software, support online measurement

Printer

Optional Bluetooth Mini-printer

Power Supply

1100mAh 3.7V Li-Ion chargeable battery

Working Condition

Usage:-10-50℃,Store:-30-60℃

Packing Weight

2.5KG

Dimension

36x25x14CM(LxWxH)
Standard Packing List

| | |
| --- | --- |
| Items | Qty. |
| Main Unit | 1 Pcs |
| G5M-P10 Standard Probe (5MHz Dia.10mm) | 1 Pcs |
| Coupling jel | 1 Pcs |
| Charger | 1 Pcs |
| Communication Cable | 1 Pcs |
| AA Battery | 3 Pcs |
| ABS Shock-proof Instrument Case | 1 Pcs |
| Manual Book, Quality Certificate, Guarantee Card, Packing List | One Each |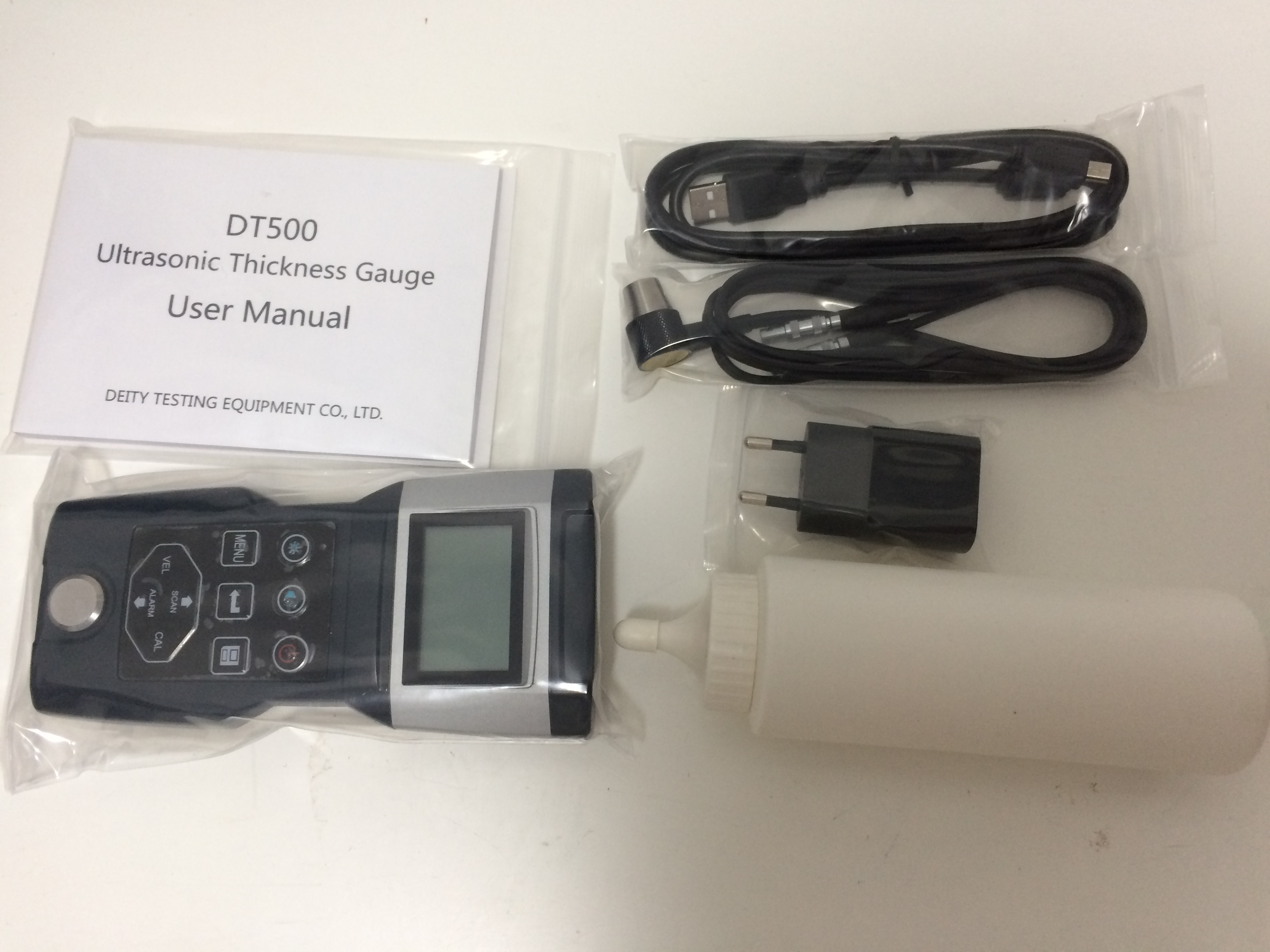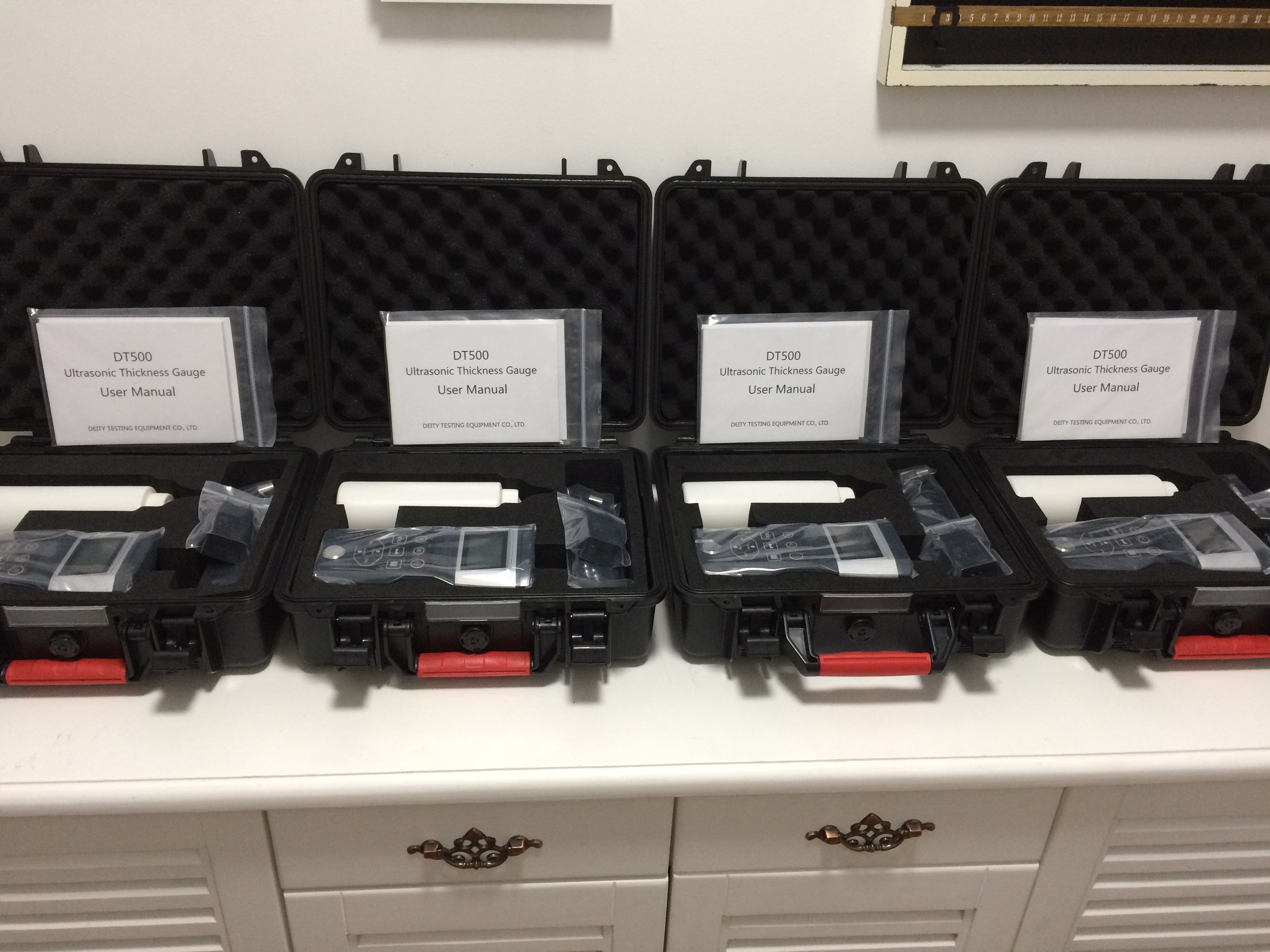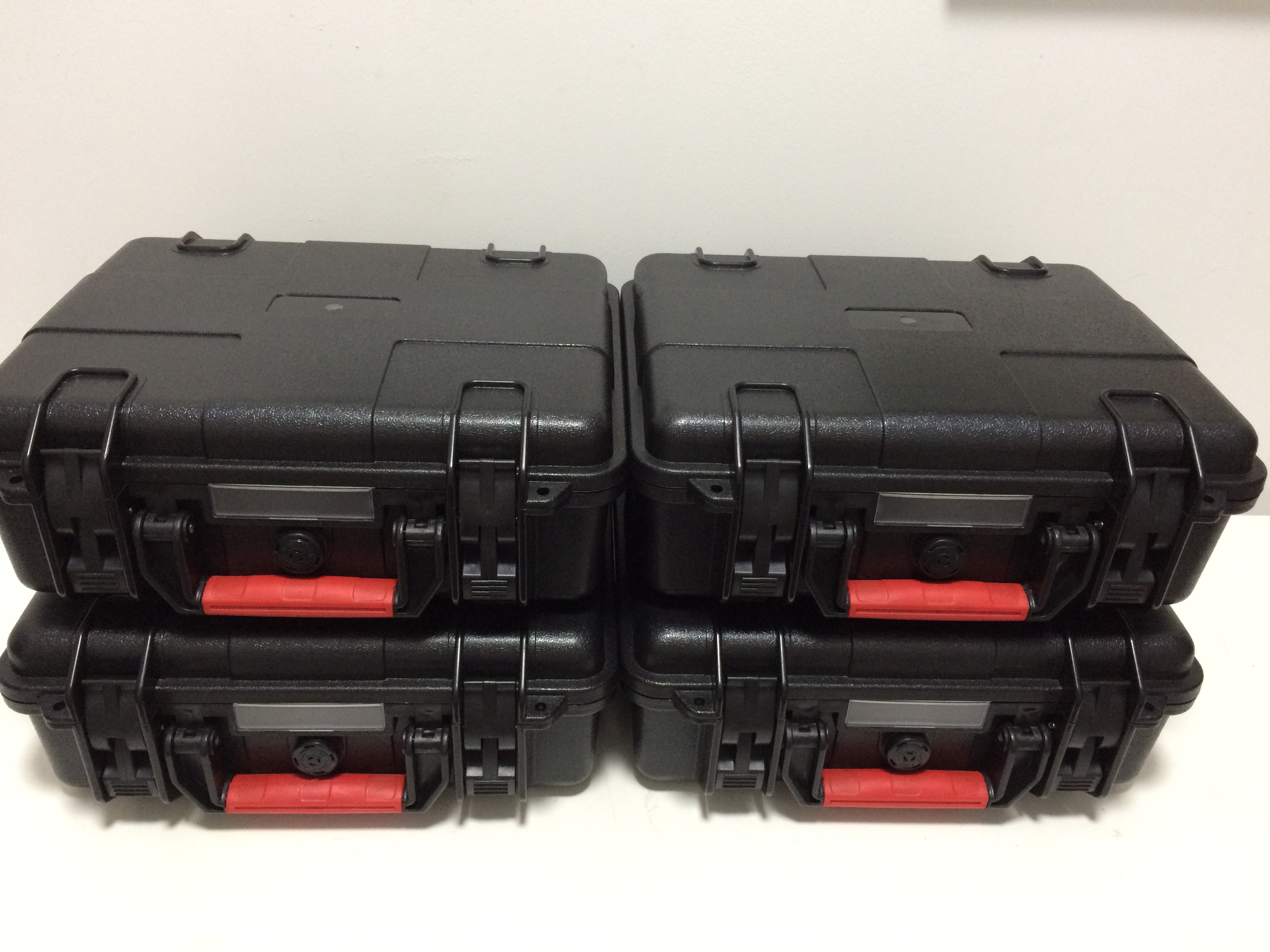 | | | | | | |
| --- | --- | --- | --- | --- | --- |
| Probe Type | G5M-P10 | G5M-P08 | G2M-P12 | G7M-P06 | H3M-P12 |
| Testing Range (in Steel) | 0.8-300mm | 0.8-300mm | 2.0-400mm | 0.75-40mm | 3.0-100mm |
| Probe Diameter | 10mm | 8mm | 12mm | 6mm | 12mm |
| Frequency | 5MHz | 5MHz | 2MHz | 7.5MHz | 3MHz |
| Contact Temperature | -10-60℃ | -10-60℃ | -10-60℃ | -10-60℃ | -10-310℃ |
| Min. Testing Diameter | Φ25x3 mm | Φ20x1.2 mm | Φ30x4 mm | Φ15x1.2mm | Φ25x3 mm |